* Update July 30, 2000: At least 46 of the jailed resisters have been sentenced to time served (up to 25 days), and another ten were fined $1,000. Tito Kayak and Gazir Sued are reportedly still in solitary confinement.
* Update August 4, 2000: The Navy resumed off-shore bombing on the Vieques island gunnery range on August 4.
This morning, four members of the Puerto Rican Independence Party (PIP), including their sole senator Manuel Rodriguez Orellana and sole representative in the island legislature, Victor Garcia San Inocencio, along with Luis Acevedo and Jaime Negron were arrested after entering the range in protest. They join at least 29 other resisters still behind bars at the U.S. federal prison in Guaynabo. (See Inside & Out for current list.) More than 80 PIP members spent up to a month and more in prison prior to their appearance before a judge, who convicted them all and sentenced all to time served plus supervised probation, and in several cases, $1,000 fines. Tito De Jesús, Johny Alverio, and Gazir Sued, along with two PIP members have been repeatedly held in solitary confinement for their noncooperation. All but about ten of the resisters remaining in prison have been assigned court dates this month, and all expect similar sentences.
---
More than one hundred Puerto Rican activists remain in federal prison on the island, refusing to post bail after their arrests on the Vieques bombing range. Most are members of the Puerto Rican Independence Party, apprehended at their homes in early July, one week after they were arrested and conditionally released.
This latest chapter in the decades-long saga of resistance to the bombardment of la isla nena (the "Little Girl Island"), just off the southeast coast of Puerto Rico, began in April, and has already resulted in nearly 700 arrests on Vieques and more in support elsewhere.
April was spent in heightened anticipation, preparing for the imminent eviction of the year-old civil disobedience encampments on the U.S. Navy bombing range on Vieques.
The Peace and Justice Camp just outside the gate of the Navy's Camp Garcia became a vital hub of visiting allies, external communication with supporters on the main island and around the world, and internal dialogue about the campaign's commitment to nonviolent civil disobedience. Organizers from the War Resisters League assisted the Caribbean Project for Peace and Justice in presenting practical workshops on civil disobedience to residents of the camps in the bombing range and at the Peace and Justice Camp.
April 19 was the first anniversary of the death of civilian range security guard David Sanes, the victim of an errant bomb whose death sparked the latest, and most dynamic era, in a nearly 60-year struggle to free Vieques from regular bombardment. To honor his memory, a Peace Bell commissioned by union groups in solidarity with Vieques was received in the public square, and rang hourly through that night. Later, the bell was to be taken to the bombing range for the inauguration of a new chapel.
After weeks of rumors and false alarms, the departure of amphibious assault ships from Norfolk, Virginia in the last days of April triggered an invasion of international media and confirmed that arrests would soon begin.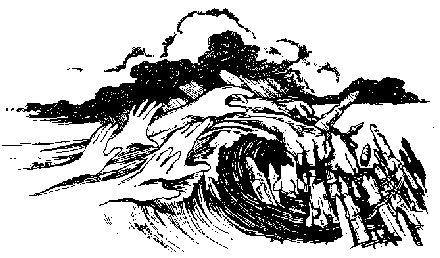 Before dawn on May 4, federal agents in riot gear moved in to clear out the civil disobedience encampments and make arrests. With the eyes of the world upon it, the operation on Vieques was peaceful, and by the end of the day 52 journalists had been escorted from the range, and 216 people had been hauled off in handcuffs. Those arrested included two members of Congress, a New York state legislator, a New York City Councilman, and 43 church representatives. One Puerto Rican FBI agent was said to be near tears as he handcuffed protesters, reflecting the conflicted allegiances of many colonial residents.
All of those arrested were taken to the Roosevelt Roads Navy Base on Puerto Rico for processing, where they were issued ban and bar letters and threatened with prosecution and a possible 10 years in prison and $250,000 fine should they re-enter the bombing range. They were soon released and returned by boat to an enthusiastic welcome on the docks and at the Peace and Justice Camp.
As the camps were cleared, at least nine protest boats were turned back from landing. U.S. Marines instead hit the beaches of the bombing range to scour out more than half a dozen resisters said to be taking shelter with supplies of water and food in dugouts and under bomb-blasted tank targets.
The long-anticipated invasion had begun, and as predicted, it sparked massive and widespread protests. Amid tightened security at public utilities and federal installations, demonstrations broke out in at least a dozen Puerto Rican cities and towns during the day. College and university classes were shut down and 5,000 members of the electricity workers union staged a four-hour strike. Some of these demonstrations were quite volatile, but no arrests were reported. Supporters also rallied in at least two dozen U.S. cities, and in Spain, Argentina, Korea, Canada and Mexico.
Two more resisters were arrested on Friday, May 5 and four on Saturday, but on Sunday Vieques fisherman Carlos Zenon said he'd learned that at least six people remained on the range in three camps, including his sons Cacimar and Pedro, who now faced an indictment for allegedly throwing rocks at Navy personnel at sea last March.
On Monday, May 8, two Navy planes dropped a dozen "dummy" bombs on the range, despite this human presence below, "just to get that principle established or restarted," as one war department official explained.
Before dawn on Wednesday morning, May 10, Puerto Rican Independence Party president Ruben Berrios and party environmental advisor Jorge Fernandez slipped into the bombing range. Marines found the two about 9 a.m. and brought them into federal court in San Juan. By 11 a.m., the USS Stump was engaged in two hours of the first ship-to-shore shelling of Vieques in more than a year.
Magali Santos, one of the protesters who had remained on the range since the arrests began, departed voluntarily after this fusillade. "In their desire to have better self-esteem and show to the world that the bombing area belongs to them, they are acting like dogs, peeing in the territory they think belongs to them, throwing little 'inert' projectiles in random and brief symbolic practices, that endanger the protester's life," she said.
Berrios and Fernandez were charged only with misdemeanor trespass for having re-entered the range after their arrests May 4. Magistrate Castellanos released them on their own recognizance, warning they face contempt of court charges if they again re-enter the base.
"I refuse to accept any condition from the court," Berrios told supporters outside. "If I want to, and if we decide to go to Vieques, we go - but first, the trial."
On Friday, May 12, U.S. District Judge Carmen Consuelo Vargas de Cerezo declared in an unprecedented statement that she would have nothing to do with the Berrios case, which was assigned to her the previous day. The former chief judge of the federal court in Puerto Rico wrote in Spanish, "Vieques is a silent prayer for peace and renewal before the Holy Sacrament. So it has been, will be, and will continue to be. The undersigned recuses herself from any participation in this case."
Saturday night, May 13, Vieques fisherman Ismael Guadalupe led scores of nonviolent resisters cutting through the fence and onto the bombing range again. Fifty-four people, including two juveniles, were arrested. The juveniles and former boxing champion Jose Torres, who identified himself, were soon released. The others were taken to Roosevelt Roads and appeared before a magistrate prior to their release on condition that non-residents were not to return to Vieques. Photographer Freddy Toledo was assaulted in an effort to stop his work, and then himself charged with assault. A former president of the Puerto Rican Bar Association was among those arrested.
Activist Alberto de Jesús, known affectionately throughout Puerto Rico as Tito Kayak for his audacious protests and boating skill in resisting the Navy, also departed that day by boat for the bombing range. On this trip, he spent five days on the range and his kayak was confiscated by the Navy, but he eluded arrest to walk back off the range on his own.
In the ten days since the invasion, the Navy reported turning away 72 boats trying to enter the bombing range. But the efforts continued, and over the next several days the young people of Amigos de Vieques (Friends of Vieques) assisted several people onto the range to join those in hiding, sustaining the presence there.
Throughout these events, the military and police engaged in numerous incidents of intimidation. One of the more blatant occurred on the evening of May 18. Robert Rabin, a resistance leader and spokesman for the Committee for the Rescue and Development of Vieques, was driving away from the Peace and Justice Camp. A Navy convoy left Camp Garcia and pulled up behind him. In full view of the peace campers, the police van in the lead bumped Rabin's jeep. When he stopped, he was pulled from the jeep by a few police, then punched, kicked, and beaten with nightsticks. Rabin was held for a few hours before being released to the hospital for treatment.
Undeterred, Rabin responded with a public statement two days later about those responsible for the assault:
"First - I do not hold ill feelings toward them. I forgive them for what they did to me, and I will forgive them if they attack me again....
"A year ago I would have taken a different position toward those who attacked me: hate and the desire for vengeance would have motivated me to lower myself to acts of violence. However, during this long process of nonviolent civil disobedience... I have learned more about the meaning of peace as a way of life, a way of seeing and approaching others. I am eternally grateful to the people of Vieques for this chance at spiritual growth and for allowing me to participate in this vital struggle...
"I take this opportunity to denounce the deplorable conditions in which these Puerto Rican policemen and women are forced to work here. They work outside day and night, on long shifts with inadequate sanitary and eating facilities. They are away from their families for long periods, causing emotional pressures for them and family members. They are also victims of many injustices.
"They are here not by choice, but because they have been ordered to participate in an amoral action, providing security for the U.S. Navy - the very Navy that is responsible for the death of our people - placing the police in contradiction to the feelings of the great majority of our people, placing them in a very uncomfortable position among the Viequense community.
"This does not justify acts of brutality and aggression that we have experienced recently. But it is necessary to reflect on their presence here and about our reaction to their presence. We must remain on the moral high ground of peace and not fall down toward aggression..."
The next arrests occurred June 1, when a delegation of 26 people - mostly women from Vieques - headed toward the Navy´s bombing range. They arrived in fishing boats at a beach on the North coast and walked for two hours until reaching the Yayi beach area, where the ecumenical chapel - part of the civil disobedience camps - was located. There the women placed 13 black crosses in memory of Vieques women who died of cancer or other sicknesses related to the environmental contamination produced by U.S. Navy activities. Directed by Nilda Medina, founding member of the Committee for the Rescue and Development of Vieques and a leader of the Justice and Peace Camp, the group, together with six members of the Puerto Rican press, fulfilled their mission, passing undetected into the Navy restricted zone, penetrating the bombing range, and carrying out a protest ceremony before finally being arrested.
Among the women taken into custody was Lolita Lebron, now 80, a Nationalist Party member who spent 20 years in federal prison before being pardoned by President Jimmy Carter, for her part in the 1954 armed attack on the House of Representatives that injured four lawmakers. Among the journalists arrested was Carlos Weber, a popular TV news anchor in Puerto Rico.
The action was carried out to denounce the Navy's published plans to detonate, that very day, an undetermined quantity of buried and dispersed unexploded ordnance. The Navy was unable to carry out that plan.
Of the 32 arrested, all were soon released except for Tito Kayak, who refused to offer any information to his captors. He was released on June 5.
On June 3, some of the 54 arrested on May 13 were received and honored in Vieques, an open challenge to the court order prohibiting their return.
In his internet report of June 6, Robert Rabin wrote: "The people of Vieques are on constant alert and in constant protest. Our actions inside the Navy´s restricted zone are the topic of a constant process of conspiration and dialogue amongst the grass roots organizations here.
"We are all clear in our belief that God did not bring us here to turn back, S-He brought us here to take possession of the land S-He gave us!"
At a San Juan press conference on June 6, the Nuclear Regulatory Commission, responding to complaints from Vieques, announced plans to clean up an area of the bombing range contaminated by over 200 radioactive "depleted" uranium-238 (DU) bullets mistakenly fired from Marine jets in February, 1999. Environmental activists criticized the limited commitment to cleanup, while pointing to the greater outrage that no U.S. military or civilian agency will take any responsibility to mitigate or clean up after 31,000 DU rounds fired in Kosovo, nor nearly 1,000,000 fired in Iraq and Kuwait in 1991.
After dark on Friday, June 9, a group of Puerto Rican professionals entered the restricted zone, arriving before dawn at one of the light artillery practice ranges where they wrote messages on the structures and placed several Puerto Rican flags. They were arrested that morning as they walked back towards the Camp Garcia gate along a Navy patrol road. Among the group were civil and environmental engineers and planners, a former Dean of the University of Puerto Rico, and former Director of Administration of the U.S. territorial courts in Puerto Rico. They were released a few hours later and cited to appear before a federal judge at a date not yet set.
On Sunday, June 11, University of Puerto Rico professor of humanities and lawyer, Dr. Arsenio Suárez Franceshci, was arrested as he entered the restricted zone on Vieques. Dr. Suárez Franceshci said shortly before his arrest that he acted in solidarity with Independence Party leader Rubén Berriós, who would appear in Federal Court in San Juan the following day. The professor was cited and released.
Before entering court on June 12, Berrios and co-defendant Jorge Fernandez Porto said they would not defend themselves, rejecting the court's jurisdiction. Judge Juan Perez Jimenez sentenced Berrios to six hours and Fernandez to four hours in custody, which the men served that day. The next day, Berrios, who had resigned his legislative seat in 1999 to live at the Independence Party's civil disobedience camp for a year until the May 4 invasion, announced he had prostrate cancer. He said he had not previously disclosed the news to avoid an appearance of seeking sympathy from the court.
Also on June 13, Raul Maxwell was taken into custody after more than two days of backcountry hiking to reach the target zone on the eastern tip of Vieques. Before he could act as a human shield against the next announced round of bombing, he had run out of water and after considering the options, surprised Marine guards at an observation post by asking for a drink. After sharing water and issuing another trespass citation, the marines, notably unenthusiastic about their mission, released Maxwell at the gate to Camp Garcia.
Maxwell returned shortly to the bombing range and this time made it to the eastern tip before being arrested again, again unenthusiastically by a friend of the late security guard, David Sanes. This time he ended up in jail for eight days. He reported that other prisoners and low-level staff at the federal detention center were sympathetic if not supportive.
Saturday, June 17, brought the arrest of at least 56 more people who entered the bombing range and demanded that the Navy get out. Those arrested included 20 physicians and numerous other professionals. They were cited for trespass and subsequently released.
On Wednesday, June 21, the Navy announced another round of bombing to begin Saturday, June 24, and continue for five or six days. That evening, two more groups entered the bombing range. One group of twenty were prepared to disperse and stay awhile, serving as human shields against the bombing. Another group representing the Pro-Vieques Movement avoided military security all night and carried out a series of ecumenical ceremonies dedicated to peace in Vieques before 49 more arrests were made.
More resisters entered the forbidden range over the next two days, some on horseback, others by foot or by sea. Before dawn on Sunday, federal agents and military police rounded up 36 more people after more than 500 people demonstrated at the gate of Camp Garcia.
At least a half dozen other people were arrested through Monday, including Tito Kayak again and five on horseback.
On Tuesday, June 27, the Puerto Rican Independence Party (PIP) acted en masse to disrupt the bombing. One hundred and six party members entered the range by land, and 25 by sea. Among the arrested 129 were party activists and prominent members, officials and candidates for mayoral and local government posts. In contrast to many of the smaller groups arrested since May 4, the PIP activists were released with the obligation to post $1000 bail within a week. Only a few paid. Most publicly refused to do so. Previously, most people arrested were released on their own recognizance or posted bond. Only Tito Kayak and two other men from Vieques, Johny Alvario and Gazir Sued, were in prison so far, refusing to post bond.
The refusal of the PIP activists to post bail paved the way for federal marshals to fan out across the islands on July 2, rousting the patriotic scofflaws from their homes. Over half were arrested that day, and more would be in the coming days and weeks. The PIP was defiant. "We do not recognize any moral authority nor the legitimacy of the U.S. court in this matter," declared PIP Senator Manuel Rodriquez Orellana.
Since the roundups began, only two of the prisoners have been to court. A handful have had to post bond for personal reasons, but at press time an estimated 116 activists are imprisoned at the federal Metropolitan Detention Center in Guaynabo. Their names and prison addresses appear in Inside and Out. Some who could be arrested for failure to post bail have still not been.
July 4th, Independence Day, brought a demonstration outside the Guaynabo Prison and more arrests and intimidation in Vieques.
Around 20 people were arrested by military police after reclaiming ground in the Navy´s restricted zone at 1:30 in the afternoon. The group, made up mostly of University of Puerto Rico law students, arrived at the gate to Camp García from inside the base where they were arrested.
Simultaneously, the Vieques Women´s Alliance formed a human chain in the street in front of the Navy´s gate to contrast the unity of the people with the aggression symbolized by the military fence. During the act, the participants handed out a document titled "Declaration of the Puerto Rico Civil Disobedients."
Without any provocation, military personnel sprayed pepper gas on those being arrested as well as on the Puerto Rican police who guard the Navy´s gate. People participating in a peaceful demonstration in the street directly in front of Camp García - including children and elderly - were also affected by the gas. A member of the Tactical Operations Unit of the police sprayed a young woman while she filmed the incident.
Back in court on July 6, Independence Party vice-president Fernando Martin and San Juan mayoral candidate Vance Thomas were taken to trial, convicted and fined $1,000 and $600, respectively. They were later released with 30 days to pay, an option both have rejected.
Despite the efforts of their attorneys, the imprisoned activists have not been assigned court dates, or have had assigned dates postponed indefinitely. In a possibly related development, a senior federal prosecutor has followed the lead of Judge Vargas de Cerezo and refused to handle Vieques cases.
For more information, contact the Committee for the Rescue and Development of Vieques, P.O. Box 1424, Vieques, PR 00765; (787)741-0716; bieke@coqui.net and also the Puerto Rican Independence Party National Committee, 963 Roosevelt Ave., San Juan, PR 00920-2901; (787)782-1455.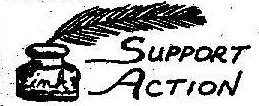 In addition to sending notes of support to the imprisoned resisters (see Inside & Out), the Committee for the Rescue and Development of Vieques, coordinating the campaign, urges supporters to continue calls and correspondence to the White House and Congressional representatives in support of Vieques and an immediate ending to military training there.
(Thanks to Robert Rabin/CRDV, Flavio Cumpiano, and many others for information and some text in this report.)
---