Activists from dozens of Russian cities came together for an anti-nuclear action camp July 23-August 5 in Chelyabinsk, home to a major Russian nuclear weapons complex and irradiated nuclear fuel reprocessing plant. Campers called on local authorities to prevent the importation of nuclear waste for reprocessing at the Mayak facility at Chelyabinsk. During a peaceful blockade of the local governor's office on August 3, police brutally attacked 30 activists, prompting a Russian TV reporter to comment that the videotaped incident "...looks as if no one was embarrassed by the presence of TV cameras: some policemen were acting with such diligence that fellow policemen even had to restrain them."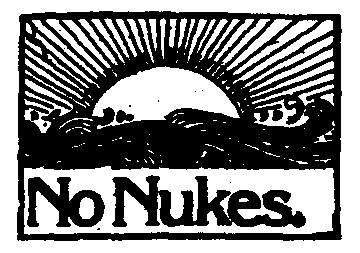 Apparently without enough handcuffs for the entire group of young activists, the police eventually withdrew. Normally pro-nuclear local authorities were embarrassed and a deputy governor met with organizers and held a joint press conference with some of them on August 9. They agreed that no more nuclear waste should be imported into Russia, and the deputy governor stated that the issue of future imports should not even be discussed before promised government aid is given to already contaminated areas in the Chelyabinsk region.
Greenpeace/Russia followed up by joining activists from the neighboring village of Muslymovo with a blockade of the road to Mayak on September 21. The next day, eight Greenpeace/Russia activists were arrested after hanging a banner from the top of the Kurchatov statue in Chelyabinsk: "Nuclear Waste: Money for the Officials - Coffins for the People."
---