Trident Ploughshares
Updates
Scottish courts still wrestle with what qualifies as a "breach of the peace," the most common charge facing the steady stream of Trident Ploughshares campaign defendants in local courts around the Faslane and Coulport nuclear submarine bases. How is it, defendants ask, that open, nonviolent obstruction of weapons of mass destruction can be a "breach of the peace?" Of more than two dozen people in court since April, most have been convicted of that charge and fined, up to £250.
Even a former magistrate, arguing his own case in mid-May, failed to persuade a magistrate that his actions had not caused "alarm, distress or disruption," the standard established recently by the Scottish High Court. However, retired company manager Alan Wilkie was successful with his tightly argued case that his arrest for breach of peace - to wit, interfering with traffic - did not meet the "flagrant" standard also spelled out by the court. Police had already blocked traffic at the gate where he was arrested during the February, 2001 Big Blockade at Faslane.
One defendant, MSP [Member of Scottish Parliament] Lloyd Quinan, asked the Helensburgh District Court to have the High Court weigh his prosecution in light of the European Convention on Human Rights protection of the right of expression and peaceful assembly. His motion was denied, and he is scheduled for trial in September.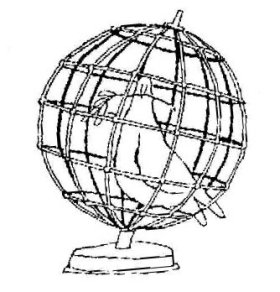 Trident Ploughshares spokesperson Jane Tallents said, "Whether people are being found guilty of Breach of the Peace for protesting about Trident does not just depend on the facts of the case but also on the courts interpretation of the law. Breach of the Peace is being applied so inconsistently in the Helensburgh and Dumbarton courts that it really should be sent to the High Court for clarification before we all completely lose our faith in the justice system." Some defendants have already so lost faith that they now boycott the court.
Also since April, more than half a dozen other campaigners, in Scotland and England, have served up to eight days in jail for refusing to pay fines for what they consider wrongful convictions.
Four people were arrested blocking the Faslane gate on May 10. On June 12, to mark the 20th anniversary of the founding of the Faslane Peace Camp, another ten people were rounded up inside the base over several hours. Some had painted peace symbols in strategic locations, after they cut their way in. In all cases, the activists were released within one day, pending trial.
On June 25, MSP Tommy Sheridan was acquitted by a Helensburgh magistrate who, after long deliberation, agreed with Sheridan that there was not sufficient evidence to secure a breach of the peace conviction. Sheridan's evidence to the contrary included a letter from the Defence Minister acknowledging base operations had not been affected, save for some inconvenience. Organizers hope other magistrates will concur that these elements must be proven for conviction.
June Peace Camp at Aldermaston
The Trident Ploughshares Campaign also engages in nonviolent resistance to nuclear weapon transports, at other military bases, and at Aldermaston atomic weapons establishment (AWE) just west of London. Preparing the way for the Trident Ploughshares Disarmament Camp scheduled at Aldermaston June 13-18, the "Telesubbies" affinity group cut many holes in the security fence on June 6. Each was marked with a large tag declaring "Illegal Activity Halted 6*6*02 by order of [Caerphilly County] Councillor Ray Davies and Dr. Margaret Jones." Police eventually caught up with the affinity group and arrested the two Trident Ploughshares pledgers in the act. They will plead not guilty and seek a jury trial.
Campers found growing local support, particularly as news leaked during the encampment that the government plans to build a new nuclear bomb factory at Aldermaston - plans developed and set in motion without consultation with Parliament or local communities. The new factory would have design, production, and testing facilities all in one, and is intended for creating a new generation of likely smaller nuclear warheads as a successor to the Trident system. And just as in the United States, British military leaders have recently asserted the right to use nuclear weapons offensively against non-nuclear "rogue" states. Nine people were arrested during the peace camp, four while blocking the entrance and five after gaining entry onto the site, inspecting for evidence of illicit production of weapons of mass destruction.
Among the latter was Juliet McBride, who scaled three fences completely undetected, and interrupted a police briefing. After being carried out, McBride said "The base is porous for both toxins to get out and people to easily get in. There is no way to make Aldermaston safe. I just wish the police would arrest the real criminals at AWE who are making weapons of mass destruction and breaking international law."
All nine were released by the time activists broke camp on Tuesday, June 18.
In Plymouth, the south England port where Tridents are refitted, seven activists who blocked the road last February had a pretrial on May 17. While the local newspaper reported that Marines from a local base were engaged in gun battles with Taliban hold-outs in Afghanistan, the Crown prosecutor declared "there can be no question that we are in a time of peace." His point was to diminish the imminent nature of Trident's threat, a necessary element of the international law defense of nuclear resistance. The judge agreed that international law had no bearing on the case, and refused to allow expert testimony on the subject at the trial, set for August 12.
The next International Disarmament Camp is scheduled for August 4-19 at Coulport, Scotland.
The Trident Ploughshares website at www.tridentploughshares.org is very informative about the campaign issues, history, and future actions. Or contact Trident Ploughshares, 42-46 Bethel St., Norwich, NR2 1NR, UK; email tp2000@gn.apc.org.
---