Hundreds of Trident Ploughshares pledgers and their supporters from eleven countries, committed to nonviolent direct action for nuclear disarmament, returned to Scotland in early August for a two-week action camp. They gathered again in Peaton Glen Wood, adjacent to the Royal Naval Armaments Depot at Coulport, where Britain's nuclear missiles are readied to launch from her majesty's fleet of four Trident submarines.
Ulla Roder was in prison during the camp, having been remanded to Scotland's Cornton Vale Women's Prison on August 2 on a number of charges, including cutting the base fences on separate occasions and attempting again to swim out to the submarines berthed at nearby Faslane Base. Roder and two other women were acquitted in a landmark case after disarming a Trident-related floating laboratory in 1999, and last April she swam to the Trident and painted "USELESS" on its side. She faces two trials in Helensburgh District Court on September 10 and 11. Authorities had threatened to deport the Danish activist, but while she was in prison, the British government confirmed that they had no intention of deporting her.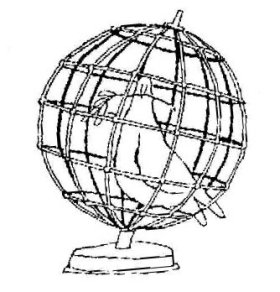 Both gates at Faslane were blocked August 5. One of six people arrested explained "We are trying to cause the maximum disruption to the base where mass murder on an unimaginable scale is being planned."
Trident Ploughshares and Voices in the Wilderness/U.K. joined together for the major die-in and blockade on August 6. Large roadside graffiti made the theme clear to arriving workers: "Don't Fire Trident at Iraq" and "No More Hiroshimas." Graffitist Tiina Sarkinen of Finland said "At the moment there is a real chance the U.K. could use nuclear weapons against Iraq. This action was to raise people's awareness of this". Last spring, British War Secretary Geoff Hoon thrice threatened to nuke states like Iraq "in the right conditions." Two dozen people were arrested.
The security of warships was again challenged in the wee hours of August 8. Dave Rolstone and Gillian Sloan swam into the Trident berths and spray-painted "VILE" on both flanks of the HMS Vigilant . Rolstone then climbed up on the boat and rang the ship's bell. Sloan was released, but Rolstone was held overnight, having already been arrested earlier in the week.
"Faslane is Scotland's top terrorist target, and if our people can get in and 'disarm' Trident, the risk speaks for itself," said a peace camp spokesperson.
Several fence-cutting incidents and small blockades brought the total number of arrests during the camp to 55. All were released from custody.
Throughout the two week camp, local courts continued hearing cases remaining from previous blockades and disarmament actions at the Trident bases. Inconsistency remains the hallmark of their justice, with no consensus on what it means to "breach the peace". One defendant declared that the campaign's commitment to nonviolence created the context for seeing his action as a "breach of war" instead.
In the south of England, the Devonport Seven were found guilty August 13 of obstructing a highway during a protest on the day the HMS Vanguard arrived at Devonport, Plymouth, for refit. They were fined about £200 each, a penalty at least two people will not pay.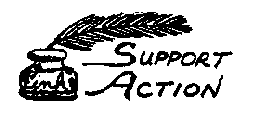 For more information, contact Trident Ploughshares, 42-46 Bethel St., Norwich, Norfolk, NR2 1NR, England, +44 08 45 45 88 366, www.tridentploughshares.org.
Letters of support for Ulla Roder may be sent to her c/o Trident Ploughshares, 42-46 Bethel St., Norwich, Norfolk, NR2 1NR, England.
---