IRAQ-BORN AMERICAN PHYSICIAN JAILED FOR CHARITY GIVEN TO PEOPLE OF IRAQ IN VIOLATION OF U.S. EMBARGO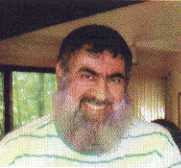 U.S. and U.K.-inspired UN sanctions initiated against Iraq in 1991 were the most severe in human history, and resulted in the premature deaths of well over a million Iraqi people. Dr. Rafil Dhafir of Syracuse, New York, founded the charity Help the Needy in direct response to this humanitarian catastrophe. For 13 years he worked openly to help publicize the plight of the Iraqi people and to raise funds to help them. According to the government, Dr. Dhafir donated $1.4 million of his own money over the years. However, in the aftermath of 9/11, the U.S. government targeted for prosecution many prominent Muslims across the country, particularly those associated with Muslim charity. Arrested on February 26, 2003, Dr. Dhafir was held without bail for 31 months and then sentenced to 22 years in prison.
Three senior UN officials resigned because of the Iraq sanctions, including Denis
Halliday, former UN Assistant Secretary General and Head of the UN Humanitarian Program in Iraq 1997-98. Halliday resigned, he said, because he was "unwilling to implement a genocidal policy" that undermined "not only the U.N.'s own charter, but the Declaration of Human Rights and the Geneva Convention as well." Speaking at Syracuse University in 2007, Mr. Halliday said he is honored to be associated with Dr. Dhafir and believes it is only a matter of time before Dr. Dhafir's courage is recognized.
Dr. Dhafir's humanitarian outreach is an example to us all and we the undersigned
respectfully petition that Dr. Dhafir's sentence be commuted to time served.
SIGN PETITION HERE.