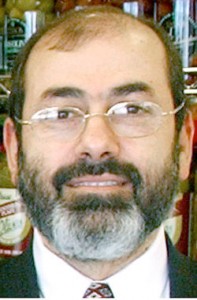 from the Support Dr. Shakir Hamoodi Facebook community
Dr. Shakir Hamoodi was released from the Federal Prison Camp in Leavenworth, Kansas this week, and transferred to a halfway house in Columbia, Missouri. He will stay there for an undetermined time, then transfer to house arrest (in his home) until the end of his sentence. Although the halfway house is not ideal, this is one step closer to the time he completes his sentence – a sentence he is serving because he paid for food, medicines, clothing, and shelter for his own poor family members who were suffering under the brutal sanctions on Iraq from 1991-2003.   His final release date is April 7, 2015.
You can read background information here.
DECEMBER 27 UPDATE – Dr. Hamoodi is now under house arrest.  Read more here.
You can read the Columbia Daily Tribune article here.